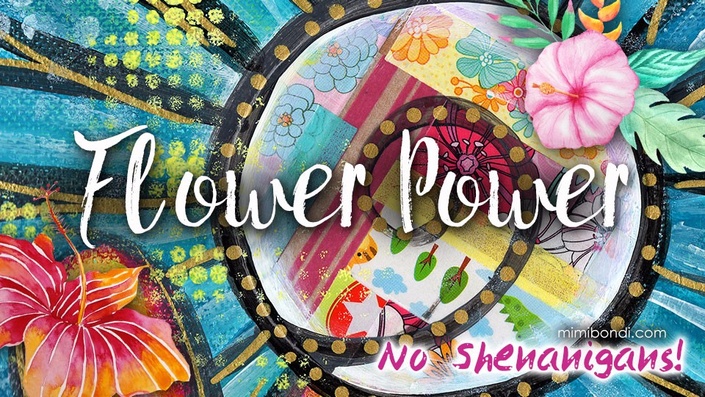 Flower Power! Mixed media painting workshop
Oh darling... This is going to be a blast! Washi tape, paint, pens...
This tutorial is part of the "No Shenanigans" mixed media tutorial book and full video course!
This video tutorial is suitable for you if you...
• are a beginner artist (no experience needed!) who wants clear instructions
• feel stuck creatively and would like to try a new style
• don't want to, or can't, buy a huge amount of art supplies
• think that painting is hard or you are not the creative type
• feel overwhelmed by the amount of information out there
• want to really learn how an artist creates her paintings, with genuine tutorials (no fluffy or distracting content)
---
What is this mixed media tutorial about?
Follow me on a new crazy adventure!
First stop will be at 'Raid Your Washi Tape Stash' to finally put those pretty rolls to good use...
Then we will stop at 'Build a Funky Background' but once there, we will throw our baggage away and go to an even more exciting destination!
Yes, I know how scary it can be to arrive at a point you feel comfortable with only to let it go, and move on!
But trust me, pushing yourself will make you a stronger artist... And it will make your art even better so, relax, and enjoy the ride!
Ready? Put your favourite music on, light up a scented candle and let's have fun with paint!
I will show you how to create this style of ainting, from start to finish!
---
What's great about this mixed media workshop?
You get a 3 hour and 10 min long video workshop (fully edited), explaining what to do and how, step by step

It can be done with limited supplies so you can start learning fun and interesting techniques straight away

You don't need any drawing or painting experience to create similar results

It will help you build your confidence as an artist

You can do it on any surface (canvas, board, art journal, acrylic paper...)

It's a great way to relax!



---
Recommended supplies to do this tutorial:
• Washi tape: 5 (or more) x 30cm (12in) strips in various colours and designs
• Acrylic paint: yellow, lime green, white, magenta, orange, deep turquoise, Prussian blue, red, black, dark purple, light turquoise (or use YOUR favourite colours) + light purple
• Tim Holtz stencils: 'Bubble' and 'Dot Fade'
• Gold marker pen 1.8-2.5mm
• Gel medium
---
So... what are you waiting for?
Start your journey as an artist today, with my help! See you in class :)
---
Check out the "No Shenanigans'' HARD COPY BOOK and FULL VIDEO E-COURSE!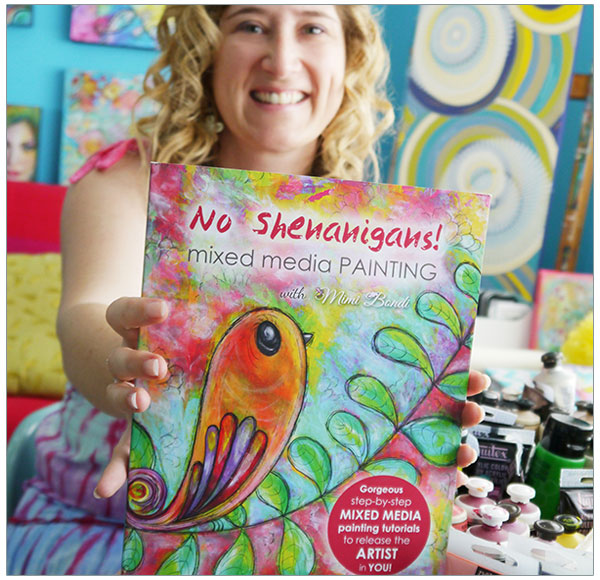 Your Teacher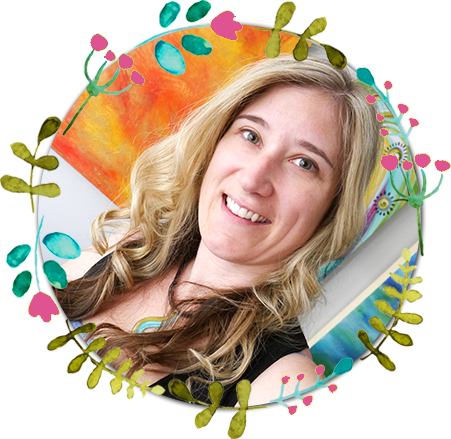 Course Curriculum
Ready? Let's get started!
Available in days
days after you enroll